21 Days Broome to Darwin via GRR
by Lyndall
(Melbourne)
My husband, 12 yo daughter and I will be travelling this route late June/early July 2010. We are not experienced 4WD'ers so we don't want to be too rushed and for this reason we've decided to skip Mitchell Falls although we'd love to see it. We are also allowing time at the end to catch up with some family in Darwin.

Here's our rough itinery which we'd love to hear your thoughts on - are there bits we should consider skipping in favour of things we have not planned?

Day 1-2: Arrive Broome and pick up 4wd and camping gear. Spend 2 nights getting to know equipment and stocking supplies while checking out Cable beach and other local sights.
Day 3: Drive to Birdwood Downs via Derby for a look around and final check of supplies.
Day 4: Drive to Windjana Gorge and Tunnel Creek. Camp at Windjana.
Day 5: Drive to Mt Hart and spend the afternoon checking out the local sights.
Day 6: Drive to Mornington Wilderness Sanctuary to camp for 2 nights, taking in Lennard Gorge & Bell Gorge along the way.
Day 7: At Mornington taking in Dimond Gorge and St John Gorge.
Day 8: Drive to Mt Elizabeth via stops at Galvans, Manning, Adcock &/or Barnett gorges. (Is this too much for 1 day?)
Day 9: Drive to El Questro. Is 1 night enough here to see the "must sees" or do I need to trim a night from somewhere else?
Day 10-11: Drive to Kununurra (is it too much to go via Wyndham?) for a couple of nights seeing Lake Argyle and the Ord. Restock supplies.
Day 12-13: Drive to the Bungle Bungles for 2 nights.
Day 14: Return to Kununurra for 1 more night on the way through to the NT.
Day 15: Drive to Katherine Gorge for 1 night. Not sure what stops we should be making on the way here or how much time we have to stop and sightsee on the way.
Day 16-17: Leave as late as possible to drive to Kakadu for 2 nights. Not sure where we will stay here - haven't checked out the best options for this part yet.
Day 18-21: Drive to Darwin to meet up with family and allow my nephew to play tour guide for our last few days before flying home on the evening of day 21.
Travelling to the Kimberley?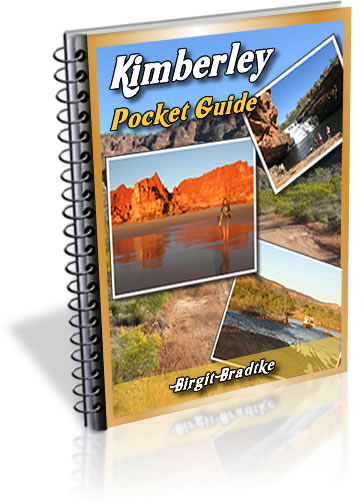 The FREE Kimberley Pocket Guide
A great introduction to travel in the Kimberley region and along the Gibb. This free resource will answer all the questions you might have in the early stages of planning a trip.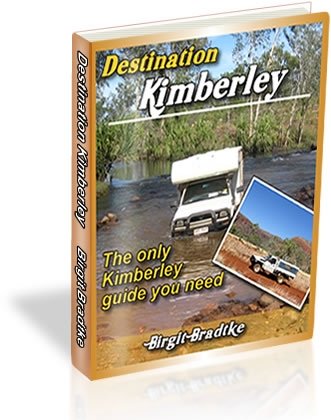 Destination Kimberley
The full Kimberley travel guide shows you how to make the most of your adventure at Australia's last frontier. Destination Kimberley includes the most detailed and most current guide to the Gibb River Road available anywhere. Also called "The Bible" by its readers.

Travelling to the Northern Territory?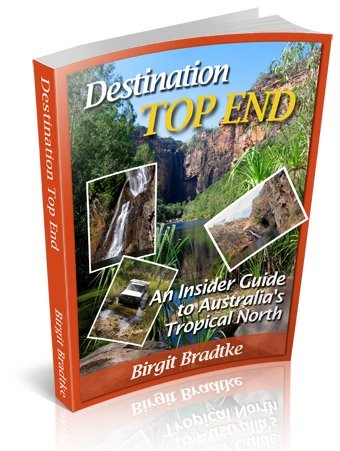 Destination Top End offers the same comprehensive, detailed insider information for the tropical regions of the Northern Territory. Be the best informed traveller in the Kakadu, Litchfield and Katherine Gorge national parks and beyond!

A must have if you travel to or from Darwin.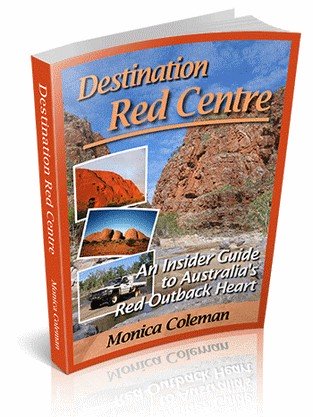 NEW! Destination Red Centre is the latest addition in this popular series. Monica Coleman takes you through Australia's red Outback heart, offering all the detail and insider tips that you have come to know and love about our guides. With special emphasis on Aboriginal communities and culture.

A must have if you travel to or from Alice Springs/Uluru.