21 night trip, July 2010
by Frances
(Canberra)
Thanks for this fantastic guide. I've poured over it. I also really appreciate all the reader stories. I'm travelling through the Kimberley on a 21 night trip - last week of June and first two weeks of July. It's me in 4WD camping, with my 3 kids.

The way I've organised my itinerary is to try to mix up driving with decents stays - that is, make the tough choice spend a couple of days in a few key places, then getting to the next place with a LONG days drive.

Could you let me know whether I've bitten off too much on these long days. I'm particularly worried about the end of the trip, as it is all getting too compressed. I'm also worried about how busy the camping ground at Bell Gorge might be in mid-July - is there any chance there won't be room for us to camp there?

Nights 1,2,3 Broome - pick up vehicle, pack, have fun (accommodation already booked)
Nights 4,5,6,7 - Kooljaman, explore around Bardi country
Night 8 - LONG DAYS DRIVE - up very early - into Broome by late morning - restock 1 weeks food - drive to Derby, collapse at Birdswood Downs
Night 9 - Tunnel Creek, Windjana Gorge (camp there)
Night 10 - LONG days drive via Fitzroy to Halls Creek, perhaps look at Geikie Gorge, camp at Halls Creek
Night 11,12,13 Purnululu
Night 14 and 15 Leave Purnululu early for LONG days drive. 1 weeks food Kununurra, sleep El Questro for 2 nights
Night 16 and 17 Home Valley
Night 18 and 19 Mt Elizabeth
Night 20 on drive swim Adcock Gorge - destination Bell Gorge
THEN waking at Bell Gorge, LONG LONG drive to Broome Night 21 Broome (accommodation booked, flight home.
Travelling to the Kimberley?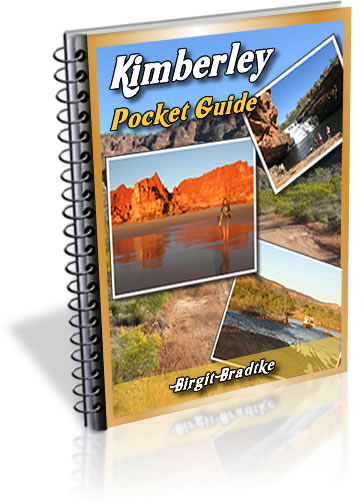 The FREE Kimberley Pocket Guide
A great introduction to travel in the Kimberley region and along the Gibb. This free resource will answer all the questions you might have in the early stages of planning a trip.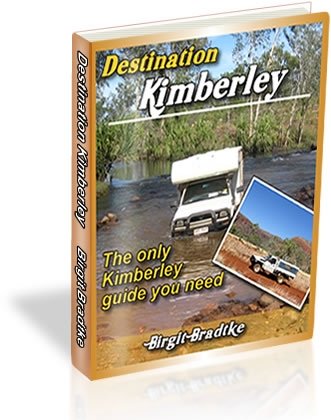 Destination Kimberley
The full Kimberley travel guide shows you how to make the most of your adventure at Australia's last frontier. Destination Kimberley includes the most detailed and most current guide to the Gibb River Road available anywhere. Also called "The Bible" by its readers.

Travelling to the Northern Territory?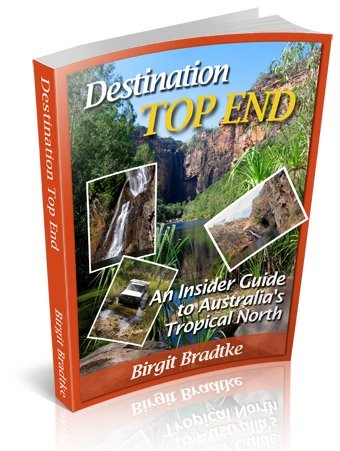 Destination Top End offers the same comprehensive, detailed insider information for the tropical regions of the Northern Territory. Be the best informed traveller in the Kakadu, Litchfield and Katherine Gorge national parks and beyond!

A must have if you travel to or from Darwin.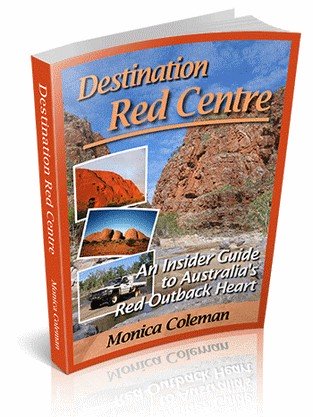 NEW! Destination Red Centre is the latest addition in this popular series. Monica Coleman takes you through Australia's red Outback heart, offering all the detail and insider tips that you have come to know and love about our guides. With special emphasis on Aboriginal communities and culture.

A must have if you travel to or from Alice Springs/Uluru.