The Bungle Bungles National Park

Getting there: directions, distances, driving times, road conditions, fees and regulations.
To visit Western Australia's Bungle Bungles National Park takes some time and dedication.
The Bungle Bungle National Park is located in the East Kimberley. It can be reached from either Kununurra or Halls Creek along the Great Northern Highway.
The turn off to the park is two to three hours from Kununurra (about 250 km) or one hour from Halls Creek (a good 100 km).
From the turn off it is 53 km to the park entrance. This last stretch of road is strictly four wheel drive and single axle off-road trailers/caravans only. Don't even think about taking anything else. Dual axle and standard caravans/trailers are not allowed.
(Note: caravans used to be outlawed altogether, but after recent improvements to the road the DEC has reviewed their policy. The new rules allow all single axle, dedicated off-road/heavy duty caravans, trailers and other towable units.)
New as of May 2011: If you are towing any standard or dual axle trailer or van, you can store that at the new caravan park at the highway turn-off.
The Bungles access track, called the Spring Creek Track, is a narrow road with many corrugations, creek crossings, steep climbs and tight corners. Depending on the state of the road it may take you over two hours for this part.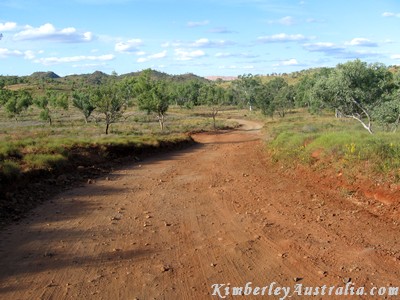 That brings the total driving time to a good five hours from Kununurra and three to four hours from Halls Creek. And that's only the park entrance!
All the famous walks and attractions of the Bungles are further still and at a considerable distance from each other.
The roads in the park are only slightly better than the access road. The speed limit is 50 kph and I doubt you will be tempted to go any faster. Do the maths. A day trip just doesn't give you a chance to see anything.
Many people ignore this advice and are in a mad rush. If you are in a mad rush you will hate such a rough road. And as a result the road has such a bad reputation.
In reality the track is not that bad. Yes, it is rough and you have to go slow. The creek crossings can be a bit dicey very early in the season, especially if you are not used to that kind of driving.
But above all the drive to Purnululu is an exceptionally scenic drive, especially in the early morning or in the afternoon.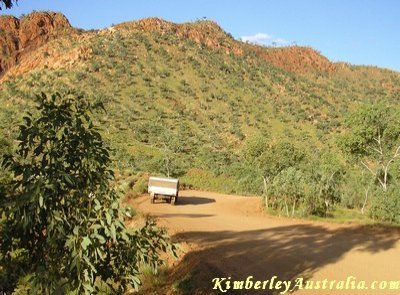 Take your time! If you have enough time you will enjoy the drive and you will not experience the road conditions as a problem. I love that track.
Bungle Bungles National Park - Fees and Facilities
At the Bungle Bungles National Park entrance you find the Visitor Centre.
Purnululu is one of the parks in Western Australia where you have to pay for entry. The one-off fee is charged per vehicle. So no matter how many of you are in the car and how long you want to stay, you only pay once.
(You can also buy a parks pass that gives you entry to all national parks in Western Australia. See my free Kimberley guide booklet for details and for current prices.)
The opening times for the Visitor Centre are 8am - 12 noon and 1pm - 4pm. If you arrive outside those hours you can self register by putting the money for your entrance and camping fee in a provided envelope and drop it in a box there. You just have to have the right change.
The Visitor Centre has information about the park and the Kimberley in general, leaflets and books. The Purnululu National Park rangers also offer activities and free talks on some evenings, so find out what's happening when you arrive.
There is a small shop selling souvenirs and cool drinks, but you can't purchase ice or food. Make sure you bring everything you need with you, including drinking water. (Bore water is available but not safe for drinking.)
Public telephones are available at the Visitor Centre so you can organise a helicopter flight if you haven't done so already.
Next: Accommodation and camping in the Bungles
Bungle Bungles National Park main page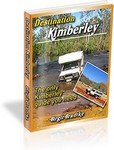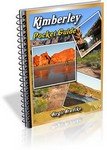 Travelling to the Kimberley?

The free Kimberley Pocket Guide
is a great introduction to travel in the region.
The full Kimberley Travel Guide


shows you how to make the most of your adventure at Australia's last frontier.
Travelling to the Northern Territory?
Destination Top End offers the same comprehensive, detailed insider information for the tropical regions of the Northern Territory.

A must have if you travel to or from Darwin.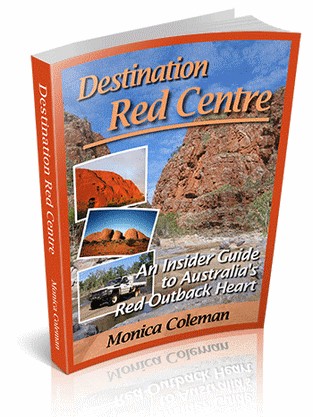 NEW! Destination Red Centre is the latest addition in this popular series. Monica Coleman takes you through Australia's red Outback heart, offering all the detail and insider tips that you have come to know and love about our guides. With special emphasis on Aboriginal communities and culture.

A must have if you travel to or from Alice Springs/Uluru.
---
Return to Kimberley Australia Travel Guide home page