Map of Broome

Interactive and printable maps of Broome, WA
First an overview map of where Broome is for those who need to orientate themselves:
Printable map of Broome
This is a fantastic printable map of Broome, produced by the Department of Land Administration. It fits neatly on a standard A4 page and the print is big enough to read. This Broome road map not only shows all the streets but also highlights and describes all the Broome attractions. What more can you ask for?
There is no better printable Broome map. Print it, laminate it, take it with you on your trip.
Update: This page was written a few years ago. The map is outdated and not supported any more. While most of it is still correct and it will help you to find your way around, it also contains some errors now. New roads are not shown and some attractions don't exist any more. (Don't look for the Kimberley Eco Centre with its guided snake tours. The centre does not exist any more.)
Unfortunately I have not been able to track down a comparable map yet.
The Broome map is a .pdf document and you need Adobe Acrobat reader to view and print it. If it's not installed on your computer get it here for free.
Interactive map of Broome
You can find an interactive map of Broome on this site. (Click on "Towns" and then scroll down to find Broome.) The overview is too blurry to read anything, but it shows the layout of Broome, so you know where you are. The map is divided in numbered squares and clicking on any square enlarges it. You can also use the street index to search for a location. What I like about it is that it loads fast, and I haven't found any other interactive Broome map that does. This one is good if you are searching for something specific.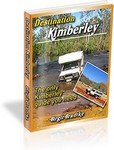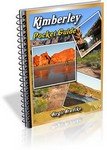 Travelling to the Kimberley?

The free Kimberley Pocket Guide
is a great introduction to travel in the region.
The full Kimberley Travel Guide


shows you how to make the most of your adventure at Australia's last frontier.
Travelling to the Northern Territory?
Destination Top End offers the same comprehensive, detailed insider information for the tropical regions of the Northern Territory.

A must have if you travel to or from Darwin.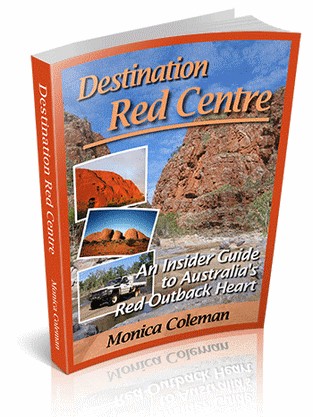 NEW! Destination Red Centre is the latest addition in this popular series. Monica Coleman takes you through Australia's red Outback heart, offering all the detail and insider tips that you have come to know and love about our guides. With special emphasis on Aboriginal communities and culture.

A must have if you travel to or from Alice Springs/Uluru.
Return to Broome Australia main page
---
Return to Kimberley Australia Travel Guide home page