Taking food containers into WA (quarantine question)
by Tracy Braby
(CUNGULLA)
We are coming to the Kimberleys from Townsville in North Queensland and that considering we have to go through the NT/WA border we were wondering about some fruit containers. I know that no fresh fruit and vegetables are allowed in, including the containers used to carry them, but what about preserved fruit and containers? Will these be allowed considering they are preserved and not fresh?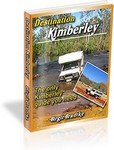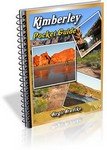 Travelling to the Kimberley?

The free Kimberley Pocket Guide
is a great introduction to travel in the region.
The full Kimberley Travel Guide


shows you how to make the most of your adventure at Australia's last frontier.
Travelling to the Northern Territory?
NEW! Destination Top End offers the same comprehensive, detailed insider information for the tropical regions of the Northern Territory.

A must have if you travel to or from Darwin.
---
Return to Kimberley Travel Guide home page