Interactive West Australia Map
Below you find an excellent interactive West Australia Map.
You can zoom in and out and move around.
You can even switch to satellite view and get close enough to see the cars and buildings in the streets! (Well, at least in the populated areas...)
Here's how it works:
Using The Western Australia Map
Use the little arrows to move around, or just click on the map and drag it. Double click on any location to centre the map on that location.
The (+) and (-) buttons let you zoom in and out.
If the little overview map in the bottom corner bothers you click on the diagonal arrow there and it'll disappear.
Click on the "Satellite" button to get a real life bird's eye view, and on the "Hybrid" button to have the satellite image overlaid with the map.
Have fun playing with it!
(If you are on dial up I recommend you stick to the map view only.)
---
Interactive Map of West Australia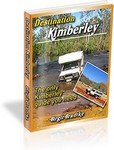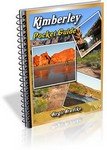 Travelling to the Kimberley?

The free Kimberley Pocket Guide
is a great introduction to travel in the region.
The full Kimberley Travel Guide


shows you how to make the most of your adventure at Australia's last frontier.
Travelling to the Northern Territory?
Destination Top End offers the same comprehensive, detailed insider information for the tropical regions of the Northern Territory.

A must have if you travel to or from Darwin.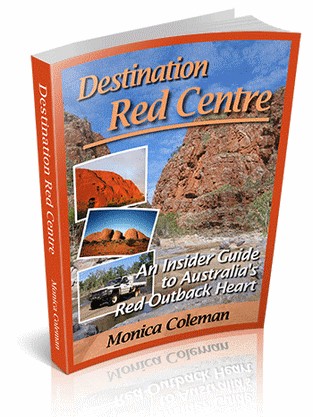 NEW! Destination Red Centre is the latest addition in this popular series. Monica Coleman takes you through Australia's red Outback heart, offering all the detail and insider tips that you have come to know and love about our guides. With special emphasis on Aboriginal communities and culture.

A must have if you travel to or from Alice Springs/Uluru.
Find other maps (for example free printable maps) of regions and towns: Maps Of Western Australia.
---
Return from West Australia Map to Kimberley Australia Travel Guide home page