Where to stay in Broome?
by holimode
(WA)
My partner & I have found some time to go on our first holiday together. I have only been waiting three years! We only have 6 night gap in our busy lives. Between the 10th & 16th October. I realise this is on the cusp of the end of peak season, but Broome is somewhere we both really want to go. (Unless anyone can suggest another relaxing/beach/nice weather place?)

I need some suggestions of where to stay in Broome, I am looking for nice, spacious accommodation (apartment style prefered), pool, and all those lovely things about holidays!
Any help will be greatly appreciated!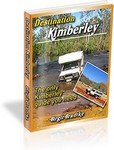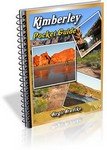 Travelling to the Kimberley?

The free Kimberley Pocket Guide
is a great introduction to travel in the region.
The full Kimberley Travel Guide


shows you how to make the most of your adventure at Australia's last frontier.
Travelling to the Northern Territory?
NEW! Destination Top End offers the same comprehensive, detailed insider information for the tropical regions of the Northern Territory.

A must have if you travel to or from Darwin.
---
Return to Kimberley Travel Guide home page