35 Days Halls Creek to Wolfe Creek Crater via GNH, Cape Leveque, GRR, Kalumburu Road, Mitchell River Track and Tanami Road.
by Greg Carthew
(Wollongong NSW)
We are a group of 7 people (with 1 more flying into Broome to join us and she will fly out of Kununurra. We have 4 4WD vehicles and 3 offroad campertrailers and 1 tent.)
The only real issues with dates are van park bookings in Broome, Middle Lagoon, Cape Leveque and Derby which have been booked otherwise our itinerary is fairly loose.
This is one option.

The other option has us coming into the Kimberleys via Victoria Highway then down the Duncan Road to Halls Creek, then the itinerary would be the same from Halls Creek which would make it about 37 days.

Any thoughts, comments ideas would be appreciated.

Day 1. Wave Hill Station in NT to Halls Creek
Day 2. Halls Creek to Fitzroy Crossing
Day 3. Fitzroy Crossing to Broome
Day 4. Broome
Day 5. Broome
Day 6. Broome
Day 7. Broome to Middle Lagoon
Day 8. Middle Lagoon
Day 9. Middle Lagoon to Cape Leveque
Day 10. Cape Leveque & King Sound
Day 11. Cape Leveque
Day 12. Cape Leveque to Broome
Day 13. Broome
Day 14. Broome to Derby
Day 15. Derby
Day 16. Derby to Windjana Gorge National Park
Day 17. Windjana Gorge (day trip to Tunnel Creek)
Day 18. Windjana Gorge to Silent Grove (Bell Gorge)
Day 19. Silent Grove
Day 20. Silent Grove to Manning Gorge
Day 21. Manning Gorge
Day 22. Manning Gorge to Drysdale Homestead
Day 23. Drysdale Homestead to King Edward River
Day 24. Day trip to Mitchell Falls etc
Day 25. Day Trip to Little Mertens Falls
Day 26. King Edward River to El Questro
Day 27. El Questro
Day 28. El Questro
Day 29. El Questro
Day 30. El Questro to Kununurra
Day 31. Kununurra
Day 32. Kununurra to Purnululu
Day 33. Purnululu
Day 34. Purnululu
Day 35. Purnululu to Wolfe Creek Crater via Halls Creek
Day 36. We leave the Kimberleys and head across the Tanami Desert stopping overnight at Rabbit Flat etc

Travelling to the Kimberley?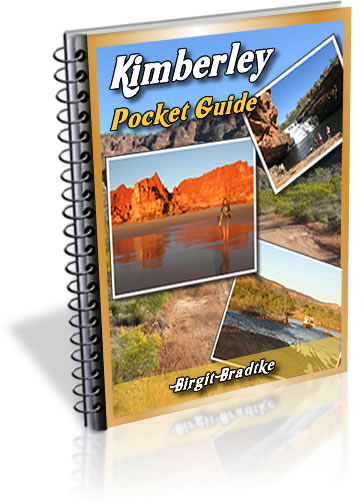 The FREE Kimberley Pocket Guide
A great introduction to travel in the Kimberley region and along the Gibb. This free resource will answer all the questions you might have in the early stages of planning a trip.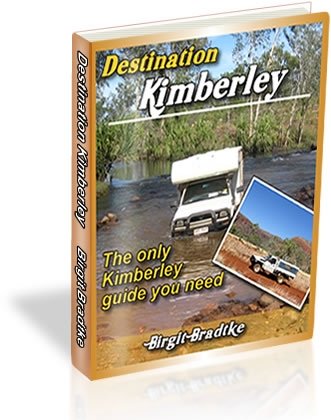 Destination Kimberley
The full Kimberley travel guide shows you how to make the most of your adventure at Australia's last frontier. Destination Kimberley includes the most detailed and most current guide to the Gibb River Road available anywhere. Also called "The Bible" by its readers.

Travelling to the Northern Territory?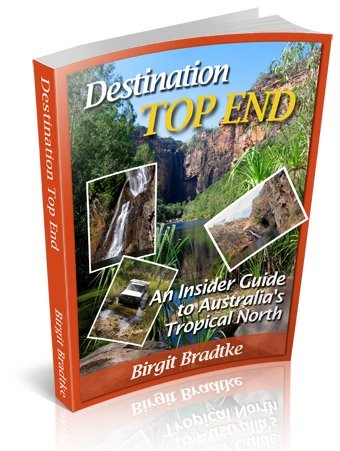 Destination Top End offers the same comprehensive, detailed insider information for the tropical regions of the Northern Territory. Be the best informed traveller in the Kakadu, Litchfield and Katherine Gorge national parks and beyond!

A must have if you travel to or from Darwin.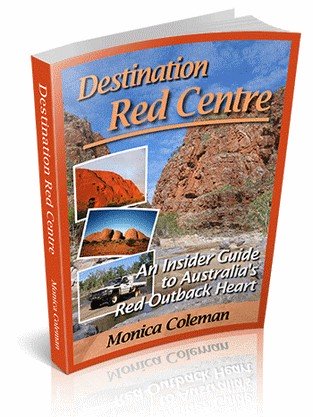 NEW! Destination Red Centre is the latest addition in this popular series. Monica Coleman takes you through Australia's red Outback heart, offering all the detail and insider tips that you have come to know and love about our guides. With special emphasis on Aboriginal communities and culture.

A must have if you travel to or from Alice Springs/Uluru.