Your Kimberley Travel Questions...

Answered!
Important Update:
In the past I tried to answer every reader question I received, mostly privately. If answers could help others, I also published them here.
Today this website averages over 1500 daily readers, has over 12,000 newsletter subscribers, and the resulting email flood is quite something. I can not keep up with your questions.
So, here is what has changed:
I still want to know what information you are missing. It helps me make the site and guide books better. Don't hesitate to ask for information you'd like to see covered here.
But please understand that I am unable to answer all those questions.
I answer the questions that offer the most help to the most people and publish them either on the website or in a newsletter update. (See the newsletter subscription box at the top right.)
I can no longer answer requests for individual assistance or questions that are already answered somewhere on the website or in the guide books. (Read below to see how you can easily find those answers yourself.)
It's been a difficult decision because I am terrible at saying No when someone asks for help, and I do enjoy helping people. But I have to be realistic. I do need to eat and sleep as well.
Thanks for understanding.
How to find existing answers
Download the free Kimberley pocket guide. Many answers to common questions are covered there.
Here are questions and answers regarding the Gibb River Road, the Bungles, Broome, Cape Leveque and the Mitchell Falls.
Previously submitted general Kimberley questions and answers are here.
And last but not least, you can use the search box below to search this whole website.
For assistance or advice regarding car hire, tours or accommodation bookings, please use this form.
Filling in the questions form below:
The fields for name and location are optional. If you don't want your name to appear on the website, leave the field empty.
AFTER submitting your question you will be prompted for your e-mail address. Providing your e-mail address is also optional. Your e-mail address will NOT appear on the site.
It is only used to notify you once your question is answered and published and will help you to find it again. (I often move questions to other areas of the site if they fit better there.)
That's it. Thanks for wading through it!
Ask Your Kimberley Travel Question
After reading the message above, simply fill in the form below to ask your question.

See what others have asked.


What Other Readers Have Asked
Click below to read the questions from other readers and Kimberley fans, and the answers and comments they received.

Taking food containers into WA (quarantine question)
We are coming to the Kimberleys from Townsville in North Queensland and that considering we have to go through the NT/WA border we were wondering about …
Gas for fuel - gas/petrol stops and availability across Kimberley?
Could you please tell me if it is possible to do the Gibb River Road with dual fuel as opposed to diesel? If the answer to this is yes what about Mitchell …
Sealing of Wolfe Creek Crater Road
Is the road to the Wolfe Creek Crater suitable for a 2WD hire car? I had heard they were expecting to seal it by the middle of this year. Has this been …
Fuel expenses / kilometers for Kimberley trip
My boyfriend and I are planning a 9-10 day long trip for the Kimberleys in July. We are trying to figure out how much to budget for fuel. Our initial plan …
Fishing licence requirements for the Northern Territory
For fishing in the Kimberly and the Top End, is there a licence required? Or is fishing allowed anywhere? What about fishing in National Parks? Thank's …
Essentials list for Kimberley trek
Giday Birgit. Thanks for your website and book " Destination Kimberley ". I've been using them as well as other resources for a couple of years now to …
Fishing licence/permits for Kimberley area
Dear Birgit, I have been trying to research the requirements for fishing licences or permits to fish in the Kimberley area (fresh & saltwater), and have …
Can I take a RAV4 on the Gibb River Road and to Cape Leveque?
Is it possible to do the Gibb River Road and the Cape Leveque (in June) with a RAV4 Toyota or do I need exclusively a Land Cruiser? Thanks for your …
Booking a camp site for Kimberley trip
I don't seem to be able to find a phone number for the visitor centre or information as to how you go about booking a camp site. As we are planning on …
Driving from Broome to Darwin in wet season
Me and 2 friends wanted to drive from Broome to Darwin. We only have 2 weeks and we could only leave Broome on the 28th of December as this is the only …
Access to fresh drinking water
Is fresh drinking water routinely available everywhere on the Gibb River Road and the Bungle Bungles ? We have an offroad camper trailer with 180 litres …
Canoe/Kayaking the Kimberley's
Basically, is it worth while carting a canoe/kayak up there to the Kimberleys? I don't care about fresh water crocs. We have paddled all around South Australia, …
Bradshaw Art
I was hoping you might be able to help out with some info on the Bradshaw art sites in the Drysdale River area. From an APT tour brochure I understand …
Permits for entering Aboriginal land in the Kimberleys
My husband & I will be travelling to the Kimberleys May to August this year. Where do I get permits & passes for entering Aboriginal land & what do they …
Kimberley Maps
Does the Hema Kimberley Atlas & Guide have the same detail that you describe about the Kimberley Map on page 53 of your guide? I am happy to pay …
Kimberley in July
With the help from your guidebook some friends and me are planning a holiday in outback Australia. Unfortunately some of them can only take their holidays …
Travelling around the Kimberley
My family and i are thinking of travelling around Western Australia and then going up to the Kimberley and we are wanting to take a off-road caravan around …
Is Wolfe Creek Crater worth it?
We are unsure if we should see Wolfe Creek Crater or not. We have booked a 4WD camper, and are going from Broome to Kununurra via highway, and back …
Driving from Kununurra to Darwin late March 09
Thank you for a wonderful website. I plan to buy your book Destination Kimberley and I have read all through the free Kimberley guide which I downloaded …
Planning a Darwin to Broome camping trip
My partner and I have just decided to self-drive and camp from Darwin to Broome through the Kimberleys but that's about as far as we have made it in our …
Crocodile danger prevention
I am very intrigued by what you are writing about crocodiles. Indeed these animals are not very well known in Europe. Therefore, I have some questions …
Is October too late for the Kimberleys?
I wonder if you could help us please. I purchased online today your guide to the Kimberley region . We are planning on arriving in Darwin on 15th October …
Travelling the Kimberley with dogs
Hi Birgit, have just purchased your Destination Kimberley book and I must say that I'm impressed. I plan a trip there towards end of August and would …
Northern Territory/Western Australia border restricted goods
We will be travelling to the Kimberley soon, towing a caravan and crossing from N.T. to W.A., I have read your list of quarantine restricted goods and …
Perth to Darwin in 21 days?
Is 21 days enough time to get to Darwin from Perth in 4WD campervan? Planning to go in October 08. Can you suggest a route where we will see the most, …
Permits for the Kimberleys
I know we need a permit to go to Kalumburu Reserve but some sources say we also need permits to access Cape Leveque and the Mitchell Plateau. What else …
Monitor lizards (Goannas) in the Kimberley Region?
We're planning a new 2 month trip to Australia (we're Belgian), and the Kimberley Region is most probably one of the regions we'll want to visit. Being …
Nissan Pathfinder for Kimberleys Camping Trip
I have a 2002 Nissan Pathfinder and was hoping to do a camping trip to the Kimberleys June and July 2009, I don't want to change vehicles if I can help …
Insect problems in the Kimberleys
We are undertaking a 14 day 4WD camper van trip - Broome to Broome via the Gibb River Rd from 25 May. My wife suffers badly from midge bites and we …
Travelling with children to Broome/Kimberley
We are heading off for 6 months on an Aussie adventure after Christmas this year (so excited!!) and plan on being in Broome by April and in the Kimberley …
Kimberley Without 4WD Experience. Are We Mad?
My daughter and I plan to hire a 4WD from Broome next September and drive across to Purnululu via Windjana and possibly Geike Gorges, then to camp at Purnululu …
Darwin to Broome via Gibb River Road - which bits are visible for someone with a disability?
Having read a lot on this site and others I'm really keen to do the Darwin to Broome via Gibb River Road trip over two weeks in June. The slight challenge …
Camping at Lake Argyle
Is it possible to camp (caravan park) with a campervan or bush camp at Lake Argyle? I only seem to find something about motel rooms there, but nothing …
4WD or 2WD for Tanami Road and Kimberley?
Looking for reliable current info about the state of the Tanami Track . We are planning on buying a car and heading off in that direction in about 10 …
Water in Lake Argyle
I have read in the past that the amount of water that flows over the top of Lake Argyle when full is referred to as SIDHARBS per day. This is the volume …
For more questions and answers see the Kimberley Travel Questions Archive Page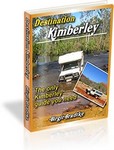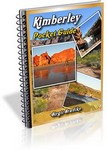 Travelling to the Kimberley?

The free Kimberley Pocket Guide
is a great introduction to travel in the region.
The full Kimberley Travel Guide


shows you how to make the most of your adventure at Australia's last frontier.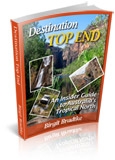 Travelling to the Northern Territory?
NEW! Destination Top End offers the same comprehensive, detailed insider information for the tropical regions of the Northern Territory.

A must have if you travel to or from Darwin.
---
Return to Kimberley Australia Travel Guide home page